Emotional Freedom
Technique (EFT)
Overcome work stress quickly, effectively

& for good! 
Emotional Freedom
Technique (EFT)
Overcome work stress quickly, effectively

& for good! 
Emotional Freedom Technique (EFT)
As a leader, you're smart and you're proactive, but it's impossible to think our way out of difficult emotions. I use EFT with clients to:
move past the impact of a toxic work relationship
process the awfulness of leading an HR process, like performance managing a team member
deal with the overwhelm from a change process you don't really believe in
Prepare for big presentations, interviews and meetings, so you perform with calm and self-belief.
…and so much more.
How will we do this? 
In tapping I'll ask you to focus on a negative emotion and share with me the situation, going into as much or as little detail as you want, whilst gently tapping on a few easy to reach acupressure points on your hands and upper body. This sends a calming response to your brain and says 'it's ok to relax'. Whilst stress hormones might be useful to us in small doses, many of us stay in this 'threat' mode for extended periods, which can impair our performance at work, and, in the long run – our health.
The science bit
Studies have shown that EFT effectively reduces lowers the levels of the stress hormone cortisol, and raise feel good hormones such as serotonin. What's not to love? Watch the video to hear the story of how EFT was developed. 
Cost
I use EFT as part of my leadership coaching toolkit, inside my 6 month coaching programme. I also offer a focused 2-session package to move you past a specific situation.
Designed for leaders who have been through a particularly challenging period, to give you the space to process & move past that challenge, leaving you feeling lighter and calmer.
In our first session we focus on processing what has been, and typically the second session will focus on you stepping into what you want more of: self-belief, confidence, calm, and we'll create a practical plan of how to get there. Even better, you will go away with EFT as a tool to help you next time a challenge arises.
£500 plus VAT (£425 plus VAT not for profits)
What next? Drop me an email at [email protected] or book a 30 minute call to find out more.
Alternatively if your organisation does not have budget, and you're self-funding, there is the option of booking a one off £125 hour.
Book a free 30 minute discovery call
Upcoming Event
an affordable 4 month programme of support, designed for managers with limited budgets. Exchange overwhelm, exhaustion and self-doubt for calm, creativity and confidence!
Online
View This Event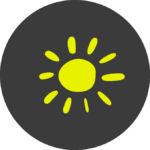 I wasn't sure that the EFT would work, but I honestly cannot tell you what a difference it made- immediate and lasting. I felt able to explain a really difficult situation without worrying about judgment, and I felt my body relax, like I was really able to move past it.
IT Project Manager
Finance sector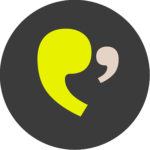 Truly loved working with you. You were friendly, supportive, non-judgmental and full of positive energy. No matter what I said (following months of built-up emotion and resentment!), you never once judged me for feeling a particular way; you just let me feel it and then encouraged me to let it go and let something more positive in. Such a positive and transformative experience - I look forward to working with you again in the future.
Head of Team, Charity
Charity sector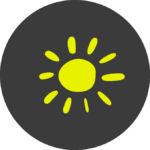 Gosh, already mid-afternoon and I haven't yet sent a note of huge and genuine thanks for your gift of an hour's EFT guidance last night. This was my first introduction and I loved the gentle, prepared way you led us through the process. I found it very insightful and therapeutic. It was the first time I've ever done that and loved how you took us all with you. You have such a calm, soulful and curious persona, it makes such a difference. I felt lighter and more connected after our session with my own intuition. I'm going to try and do this and sit with this one night every fortnight to connect with my emotions better.
Introduction to EFT workshop participant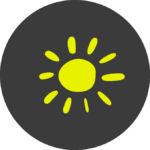 DOWNLOAD FROM ZOOM TO ZEN
A free 45 minute recorded workshop to introduce you to Emotional Freedom Technique (EFT). Tap along with Jen to feel instantly lighter and calmer!
Download Workshop

WHAT MY CLIENTS SAY
Read stories from my clients whether they're new into a big job, using coaching to support them through a really challenging period at work, or they've been on one of my workshops, find out the impact coaching could have for you.
Read Testimonials

RESOURCES
& INSIGHTS
Find a wealth of resources from a checklist to help you prepare to give feedback at work to articles to help you think differently about your work relationships and how you can navigate your work.
Resources Information
Arrange a FREE no obligation discovery conversation about your
challenges & how I can help…