Want less stress
and more calm?
Want less stress
and more calm?
1-1 Leadership Coaching Packages
Do you enjoy your job as the head of a team, or director, but would love to feel more confident to navigate the challenges, feel calmer and with space to think? If yes, then leadership coaching is for you.
If you are absolutely nailing some bits of your job, but juggling targets, performance management issues and all the change feels overwhelming then I'm your coach!
Maybe you have returned to work after mat leave, been given a big new job or are a managing a really challenging team member.
The great news is – coaching with me gives you the space to process the worry, reflect, learn new tools and approaches for even the trickiest relationships, even amid all those pesky emails and other demands on your brain space.
You might even be feeling angry, overwhelmed, frustrated or just tired, after the challenges of the last few years. It's normal, and it's ok, to feel like that. If I can do one thing brilliantly it's help leaders & managers work through the bits that feel heavy and come out smiling, and with a plan.
"Jen, thank you soooo much for yesterday. It was magic. I feel like a different person today and last night I was also in a good place"
My coaching is a powerful blend of pure coaching and neuroscience with a side order of emotional freedom technique. That means not only can I support you to understand your leadership strengths and support you to become a versatile and confident leader, I help you feel calmer, lighter, and enjoying work again.
My tool-box is brimming with strategies and approaches – and if you're up for some self-reflection and action-taking, I'd love to hear from you.
Download a 1 pager about my leadership coaching packages to show a budget holder here.
Cost
My standard coaching programme includes 6 x 90 minute sessions over 6 months and includes a personalised Emotions & Behaviours at Work diagnostic and three-way conversation with your internal sponsor to help set objectives for our time together.
This costs £2,100 plus VAT or £1,680 plus VAT for charities and not-for-profits.
For not for profits I offer a 'build your own' coaching programme to work to your budget so please do enquire to see what is available.
Book a free 30 minute discovery call
Upcoming Event
an affordable 4 month programme of support, designed for managers with limited budgets. Exchange overwhelm, exhaustion and self-doubt for calm, creativity and confidence!
Online
View This Event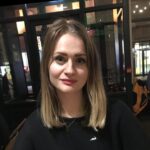 One of the areas I was struggling with was with my confidence and personal presence. My manager put me in touch with Jen and we agreed to undergo 6 coaching sessions. Jen helped me to take ownership of my own leadership style and we carried out a number of exercises to help me understand my motivators and drivers. I have come to understand my strengths and how to best use these to support my team, and Jen also helped me understand my weaknesses- meaning I can recognise what will require more of my energy and make sure I allocate my time better. I would recommend Jen to anyone who is looking for ways they can better understand themselves, improve their confidence and raise their profile at work.  She is a fantastic coach.
Jane Whitebury
Head of Supporter Engagement, The Children's Society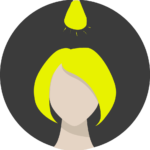 My sessions with Jen have been nothing short of amazing. Before each session I begin feeling like I have a huge mountain to climb but at the end I come out with a clear map and a way around the mountain that feels much easier to navigate. From channelling my inner super hero to learning about EFT there are so many things that Jen has taught me that I can now keep in my coaching toolkit to help me prepare for those difficult conversations or meetings. Jen is the coaching superhero you didn't know you needed until now, she can help you recognise and unleash your very own set of superhero skills so you can be prepared for whatever the world of work may throw at you!
Danielle
Head of Marketing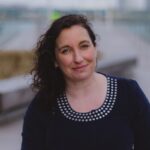 Jen's coaching has made me feel strong and in control of my life in a way I've never have before. It amazes me how by asking just a few careful questions she's enabled me to find complete clarity over what it is I need, what it is I need to do next. I've had the confidence to take some big steps, and in a way that has felt right for me and the people around me. If you're feeling stuck I can't recommend Jen's coaching highly enough.
Sophie Randles-Dunkley
Head of Supporter Experience & Fundraising Relationships, Royal British Legion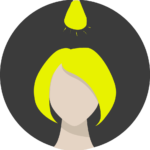 DOWNLOAD COFFEE BREAK COACHING
Containing five powerful coaching exercises which will transform your work relationships and keep you motivated!
Download Workbook

1:1 COACHING CASE STUDY
My 1:1 coaching client, Rachel, who works in a big not-for-profit organisation, was feeling defeated and frustrated with so much change happening in her organisation. Not sure how coaching would help, this was the first time Rachel had sought support.
Read Case Study

RESOURCES
& INSIGHTS
Find a wealth of resources from a checklist to help you prepare to give feedback at work to articles to help you think differently about your work relationships and how you can navigate your work.
Read Resources
Arrange a FREE no obligation discovery conversation about your
challenges & how I can help…