Team away
days have
never been
so important!
The last few years have been an eye opener into what is possible in terms of flexible working.
But whatever the working pattern of your team, we've all learned that quality time spent connecting is crucial to building the strong relationships we need to get the job done. The team away day has never been so important!
That said, not all team away days are made equal. Ever been in an away day which felt fun but nothing changed afterwards? Hmm, me too, but not ones run by me! 
I work with a series of talented colleagues to design and facilitate team away days that deliver. This includes, but is not limited to: 
Working with you to get clear on the objectives of the day – is it to plan a strategy or to connect and deepen relationships? Or a bit of both? Which is the priority right now?

Understanding where the team is at, what have they focused on in team away days before? What has been useful? What do you want to build on? 

Designing with you an engaging and varied day based on your needs and preferences. 

Engaging with the team beforehand including a welcome video so they know who to expect

Facilitation on the day, and follow up afterwards to help you stay focused on getting the outcomes you want. 

For teams of 20 or more, I always recommend a team of two facilitators. I work with a variety of colleagues with a range of specialisms including innovation and creativity, team values and culture, communications styles (including diagnostics such as Colour Me Insights or DISC) and strategy development.
Cost
Cost calculated based on number of facilitators, travel and design time required.
If you want to make your next team away day a glittering success, book a call with me to discuss how to make that happen.
I work with several co-facilitators, and which I suggest depends on your needs on the day. I often work with Lucy Gower, in demand as a speaker and expert on creativity and innovation. To read more about how Lucy and I approach team away days, download this 1 pager for your wish list right now.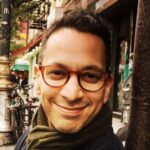 Working with Jen is a pleasure. She's very responsive in the planning stages and confident and capable facilitating a room full of diverse colleagues. She recently ran a team coaching day for my globally dispersed team who had only just met, focusing on agreeing effective ways of working together. She got great results in a short space of time. Jen's instantly likeable and great at what she does. Couldn't recommend her highly enough!
Michael Mapstone
Director of International, Charities Aid Foundation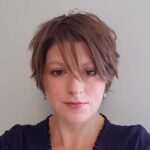 Jennifer led and devised two workshop days on leadership coaching (in London and Sheffield) for Department for Education senior managers (Grade 6 civil servants). Jennifer devised an engaging session, which also included real life coaching session. Jennifer has a natural warmth to her and quickly put participants at ease. The session included high quality material and suited our brief exactly. The day was thought-provoking and gave participants the opportunity to reflect on where they are now and where they might want to be in the future. I wouldn't hesitate to use Jennifer again for a similar session.
Emily Simons
Department for Education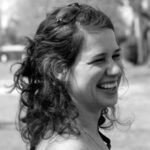 I really enjoyed working with Jen, as we co-designed the programme from start through to delivery and evaluation. Jen used her coaching skills in a number of ways throughout: in the programme design stage, helping us define our needs, expected outcomes, while keeping ownership of the course and its success. Then, during the webinars, she effectively balanced between supportive and challenging, to create a safe environment for line managers to learn. It's been a delight working with Jen, and I've been able to rely on her facilitator expertise, while keeping the work fun!
Zsuzsanna Ujhelyi
Organisational Development Manager, VSO
Arrange a FREE no obligation discovery conversation about your
challenges & how I can help…