Bespoke
leadership & management
development
programmes
for your team
Heading up a team is a tough job. You need to get the best from a diverse team of individuals, deliver against objectives whilst trying to find time away from emails for some strategic thinking. Without the right support, managers can end up struggling and disengaged or at worst, burnt out and leaving. 
Leadership development with me starts with conversations around capacity and energy and how we manage both, because without understanding our own wellbeing needs, how can we create productive teams for others to thrive in? I create safe spaces for managers to share experiences and build deeper relationships with their peers, whilst at the same time, building their coaching skills,  looking at their leadership style and how and when to adapt it, how to approach those tricky conversations, and so much more.
If you're a small to medium sized organisation and you've a group of 6+ middle managers who need some training in core leadership and management skills, and you want them to learn together, I create leadership development programmes to suit your budget.
Together we can design a programme that blends face to face workshops, shorter online sessions, 1-1 coaching, group coaching or action learning, underpinned by my bite-size online modules. Participants will leave with a tool box of practical approaches, and growing skills to address even the trickiest bits of a leading a team. 
If you've just one or two managers who need support, consider my open programme – From Frazzled Boss to Inspiring Leader – you can read more about that here.
Read about the leadership development programme I designed for international development charity VSO, right here.
Case Study
Sheffield City Council commissioned a piece of work for approximately 100 front line managers in 2023. Listening to the needs of the individuals, and the organisation, I pulled a team together to create Space to Think, facilitated by me and Alison Kane PCC, it's had universally positive reviews, even from those who said they definitely didn't have time to attend!
Here's what just one participant said,
"In the spirit of acknowledging, I think you're really talented and made things interesting. I liked the atmosphere created and felt like I could be myself. I appreciate how you included me and it's above and beyond what I've had in training before. The information on resilience and the concept of the battery were really useful/practical and helpful for self-reflection."
You can read more about what's included in the programme here.
And a blog about how we pulled it together right here.
Upcoming Event
Containing five powerful coaching exercises to transform your work relationships and keep you motivated
Download
Download Workbook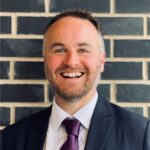 I love the bite-sized video based approach to the Inspiring Leaders programme. I can fit the learning into my busy schedule and it allows me to try things out between our group calls. Talking through my leadership challenges with the other members has been so beneficial – much more than I anticipated.
Neil
Leader of Technology Strategy, Financial Services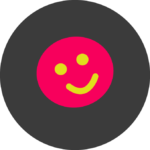 Joining this course is one of the best things I have ever done. It has allowed me to explore leadership challenges in a safe space with like-minded managers and find ways to overcome these issues together and then take back to the 'remote' office a clear vision forward for both myself and my team. Having access to Jen and the wonderful resources and videos throughout the course enables you to have the best of both worlds in terms of theory and the 'why', along with the practical skills of 'doing' the coaching. For any manager that needs to hit the reset button and get back on track again this course is a must.
Hayley
Marketing Manager, Healthcare sector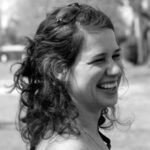 I really enjoyed working with Jen, as we co-designed the programme from start through to delivery and evaluation. Jen used her coaching skills in a number of ways throughout: in the programme design stage, helping us define our needs, expected outcomes, while keeping ownership of the course and its success. Then, during the webinars, she effectively balanced between supportive and challenging, to create a safe environment for line managers to learn. It's been a delight working with Jen, and I've been able to rely on her facilitator expertise, while keeping the work fun!
Zsuzsanna Ujhelyi
Organisational Development Manager, VSO
Arrange a FREE no obligation discovery conversation about your
challenges & how I can help…